Text shown on wrong side of the chat
closed
Sometimes, the text of the live chat, is shown at the same side as the text send by the customer.
See pictures -->
Send by customer:
"Wat is het weer"
"Klopt, maar hij schakelt me meteen door"
Send by customer support:
"Hi! Je spreekt met Jill van Watermelon"
Jij wilde vast de chatbot even testen :)
"Op dit moment is het heel zonnig buiten!"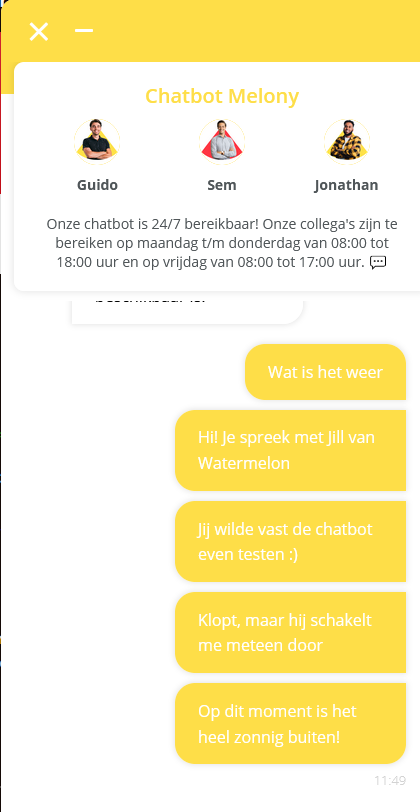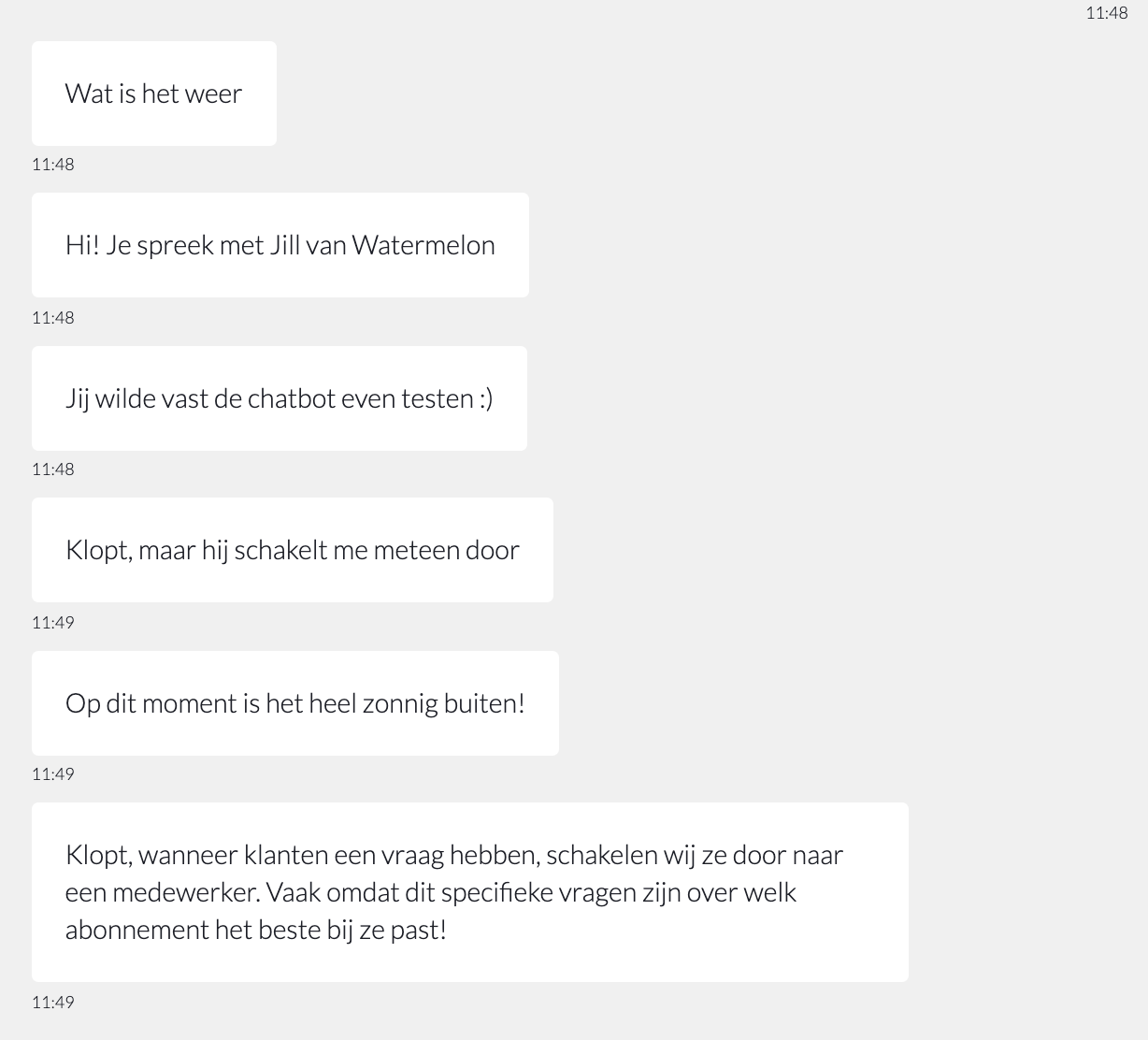 marked this post as
closed
marked this post as
under review